20W Integrated Fiber Laser Marking Machine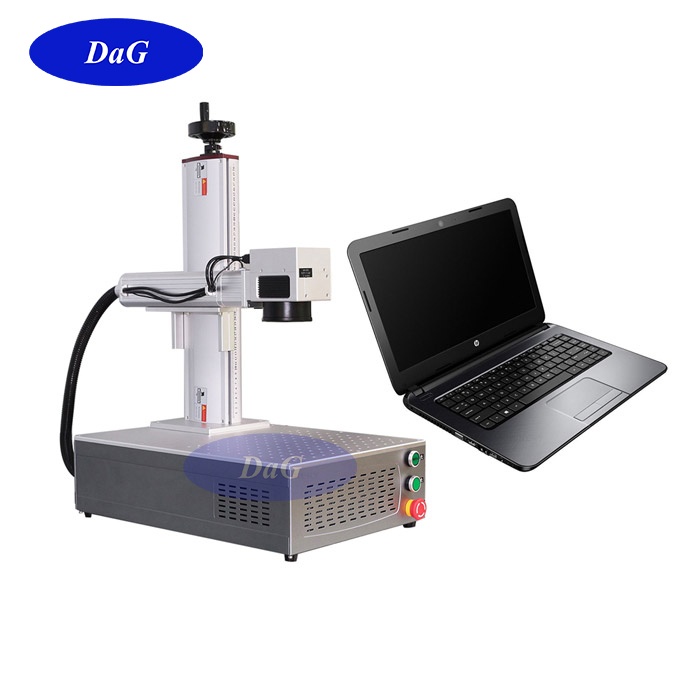 Integrated structure, convenient to move, easy to operate, free maintenance.


1. Good security: has high-speed electronic filter protection, can protect the operator's eyes from being hurt, ease operator eye fatigue, improve work efficiency. It can be equipped with high-definition CCD monitoring system according to the requirements.
2. High anti-interference ability: Exclusive use of mini industrial computer, contains all the functions of an ordinary computer, its stability is far better than the industry products( General Manufacturers mostly use poor performance and low cost microcontroller control board).
3. Easy to operate: With large-screen high-definition LCD screen, optional software interface of pure Chinese interface, pure English interface, English mixed interface, or any other specified languages, to facilitate the world operators to use; Real-time operating parameters are automatically saved to facilitate continuous operation.
4. High stability: Adopt Double closed-loop precise control ensures that the energy of each solder joint uniform.

| | |
| --- | --- |
| Model | DGF20-N-B |
| Wavelength | 1064nm |
| Beam Quality | <1.8 |
| Repetition accuracy | 0.003mm |
| Min. line width | 0.06mm |
| Laser repetition frequency | 20KHz~60KHz |
| Control system | Windows |
| Max. marking speed | 12000mm/s |
| Ave. output power | 20W |
| Consumer power | 400W |
| Marking range | 170mm*170mm(Adjustable ) |
| Fiber laser use life | About 100000 hours |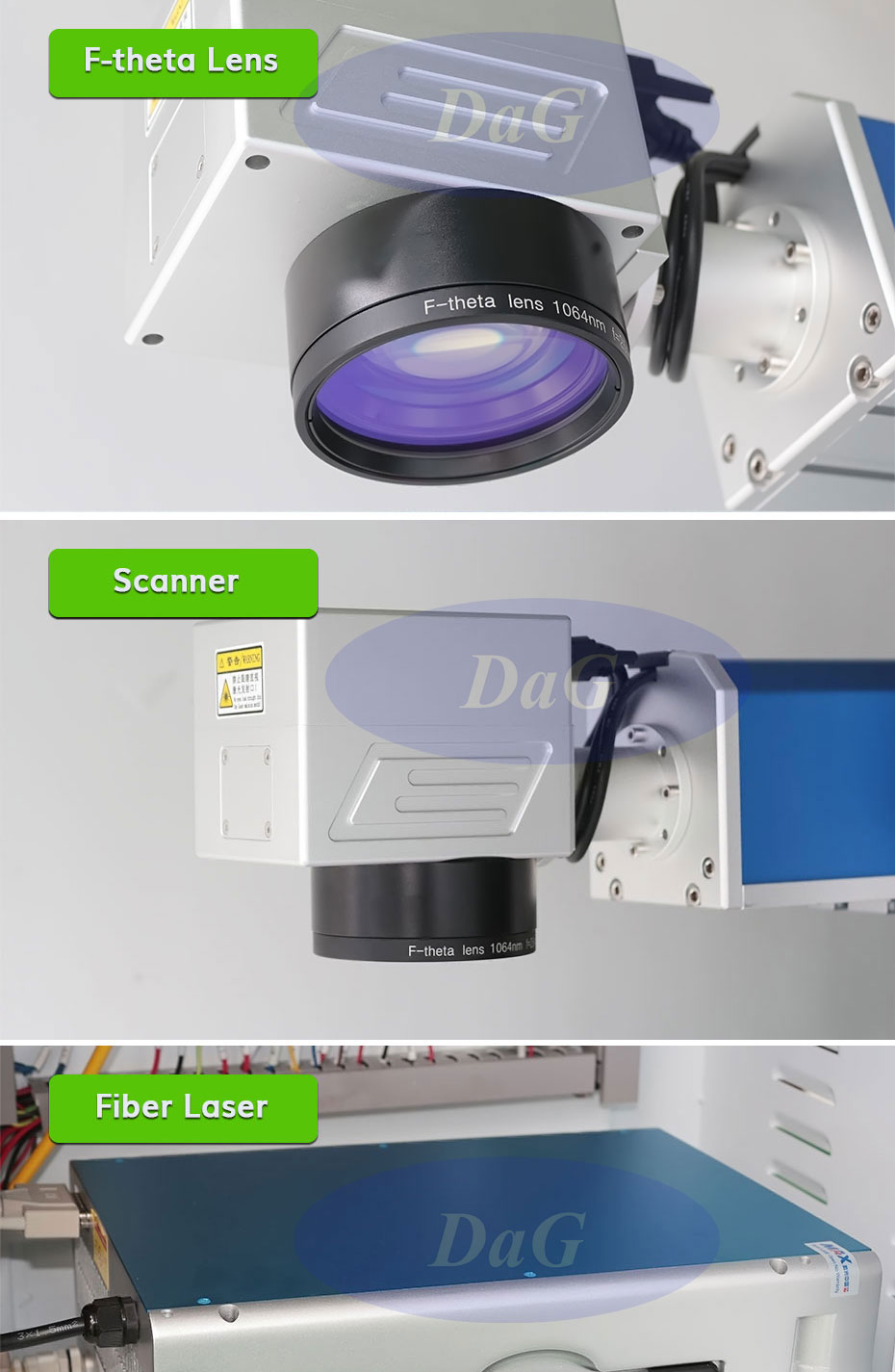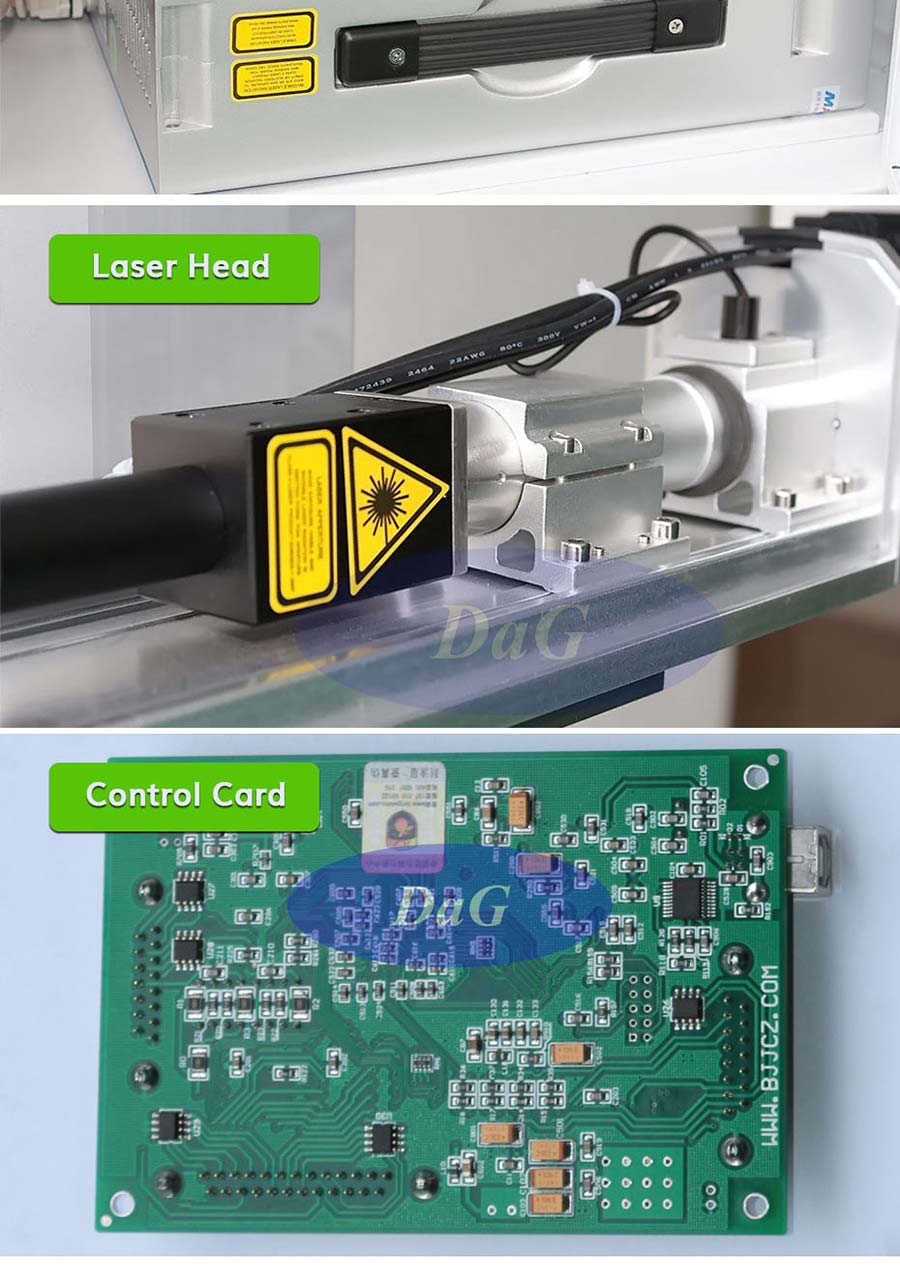 Application
Phone manufacturing, microelectronics, automotive industry, medical equipment, clocks, metal, jewelry, sanitary ware and so on.
Laser marking on non-metal materials
1.The color contrast of keyboard characters after marking is good, feel smooth, neat edge.
2.Non-polluting, non-shedding, in line with the electronics industry safety and export standards
3.Marking readable barcodes and 2D codes
4.Hyperfine processing is available
5.Marking moving objects online, ideal for packaging industry

Laser marking on metal materials
Use the laser beam of high energy density mark beautiful illustrations on the variety metals, alloys and metal coating surface. Main application areas are hardware tools, machinery parts, machinery and instruments, auto parts, hardware, electronic components , computer communication components and devices clothing accessories, medical equipment, signs nameplate, tableware, hairstyling tools, watch and jewelry, stationery gifts and so on.

Sample